PENGARUH GAYA MENGAJAR RESIPROKAL TERHADAP HASIL BELAJAR SERVIS PADA PERMAINAN TENIS MEJA SISWA KELAS V SD NEGERI 11 BANYUASIN
Keywords:
Reciprocal Teaching Style, Learning Outcomes of Table Tennis Service
Abstract
This research aims to examine whether the application of the reciprocal teaching style affects the learning outcomes of the game on table tennis. The method used is the experimental method. The research design used was one goup pre-test and post testt design. The sample used in this study amounted to 15 students. The instrument used is performance appraisal of table tennis. Technique of data analysis in this research is by doing requirement analysis test first that is test of normality of data and homogeneity of data and got data which distributed normal and homogeneous. Data analysis continued using t test statistic. From the test results, obtained tcal worth 10,27 while t table obtained from dk n-1 = 15 - 1 = 14 with the level of trust ? 0,05 is 1.761. So tcount is bigger than ttable, that is tcount = 10,27 ttable = 1,761. Based on the analysis result, the research hypothesis is accepted. So it can be concluded that: by applying the reciprocal teaching style gives a significant influence on the learning outcomes of the game on table tennis game students class V SD Negeri 11 Banyuasin.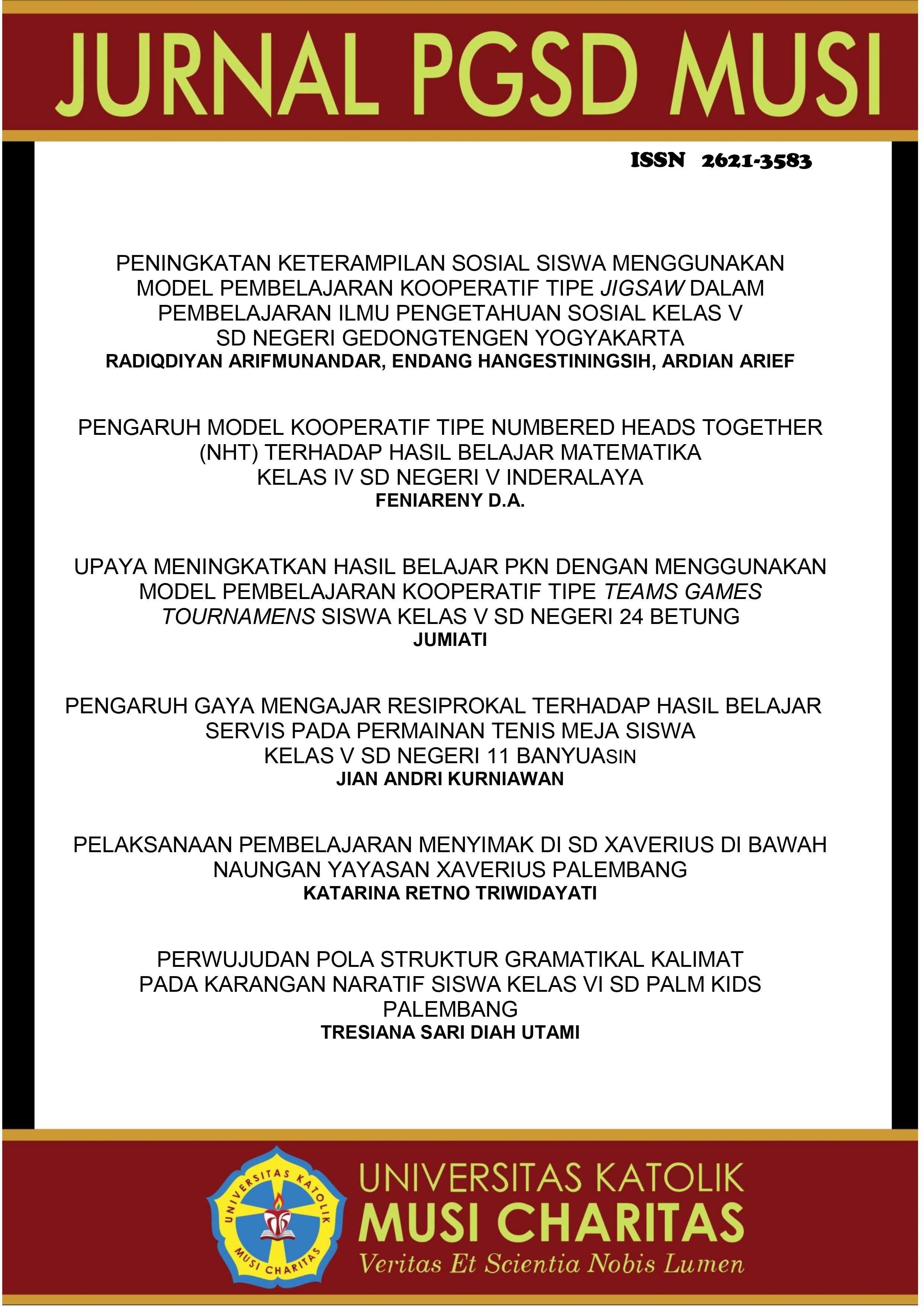 Downloads