PERWUJUDAN POLA STRUKTUR GRAMATIKAL KALIMAT PADA KARANGAN NARATIF SISWA KELAS VI SD PALM KIDS PALEMBANG
Keywords:
essay, pattern, strata, sentence, SD Palm Kids Palembang
Abstract
This research entitled Grammatical Structure Embodiment Sentence In Student's Narrative Text of Class VI SD Palm Kids Palembang. The formulation of this research problem is whether the form of syntactic manifestation in the essay of the students of class VI SD Palm Kids Palembang, especially the forms of phrases, clauses, and sentences. This study aims to describe the embodiment or form of syntax in student narrative essay. This research uses a descriptive method. The source of this research data is a document in the form of articles of student narration. The results of this study indicate that there are 29 patterns of sentence structure.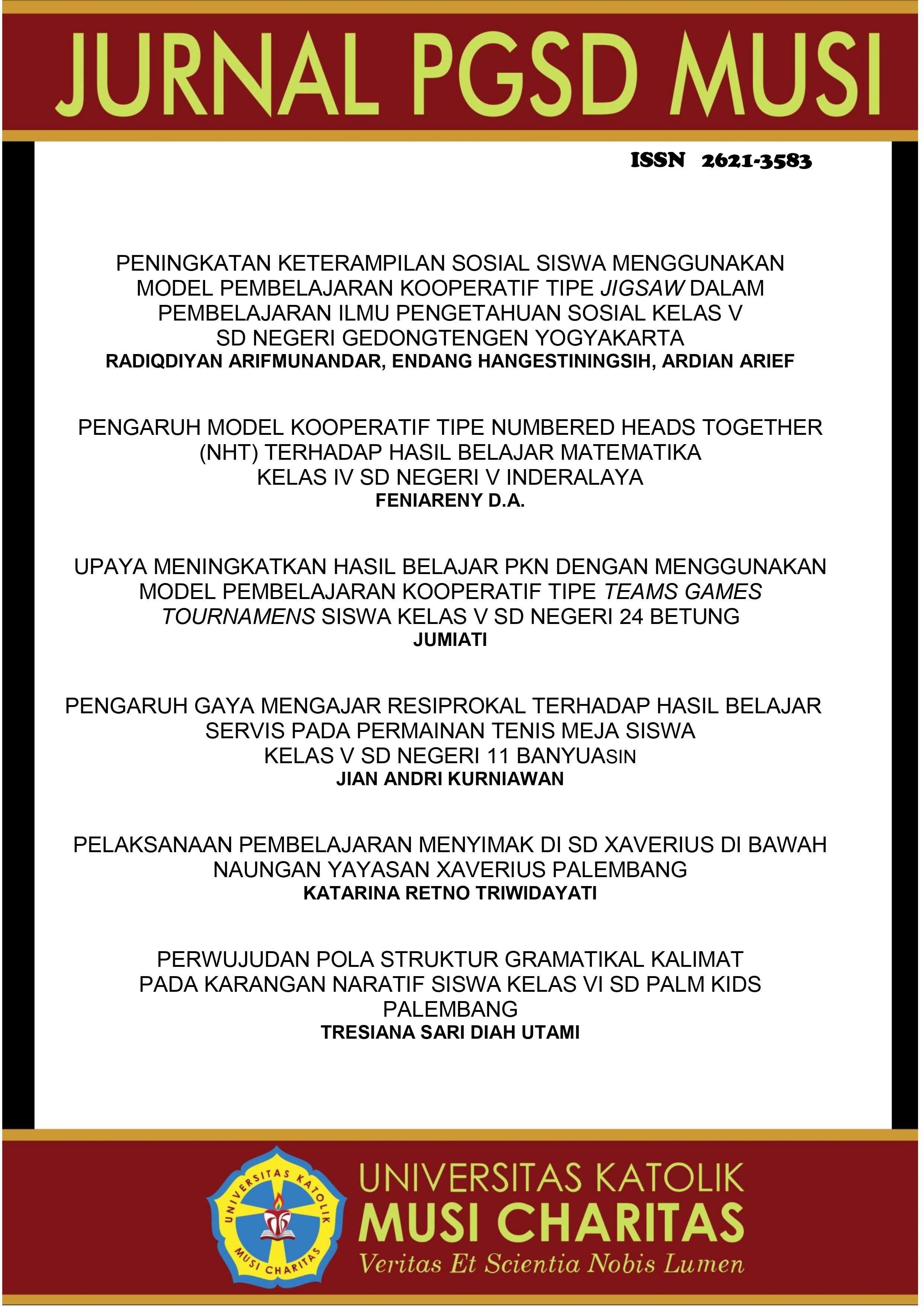 Downloads