PENGEMBANGAN MEDIA KOMIK TEMATIK SDK MITRA PENABUR EBEN HAEZAR PALEMBANG
Keywords:
learning media comic thematic
Abstract
This research aims to produce thematic comic learning media in SDK Mitra Penabur Eben Haezar Palembang. This type of research uses development research Data collection techniques in the form of interviews, observations, and questionnaires. The results of the questionnaire validation were validated by three media experts. Based on the research that has been done, it can be concluded that the validation results found a total average of 2.3 or 2 <Va ? 3. This means that the thematic comic design developed by the researcher is considered less valid in terms of media. Thus the thematic comic design can be continued with revisions. The reason is based on the results of the material expert's test on thematic comic designs showing valid results so that they are suitable for use with revisions. Meanwhile, the media validation on thematic comic designs shows the results are less valid so that it requires revision of the image. For this reason, researchers continue their research by improving pictures, improving stories to make them more interesting, improving the layout of writing and images, inclusion of material points in pictures, and improving writing.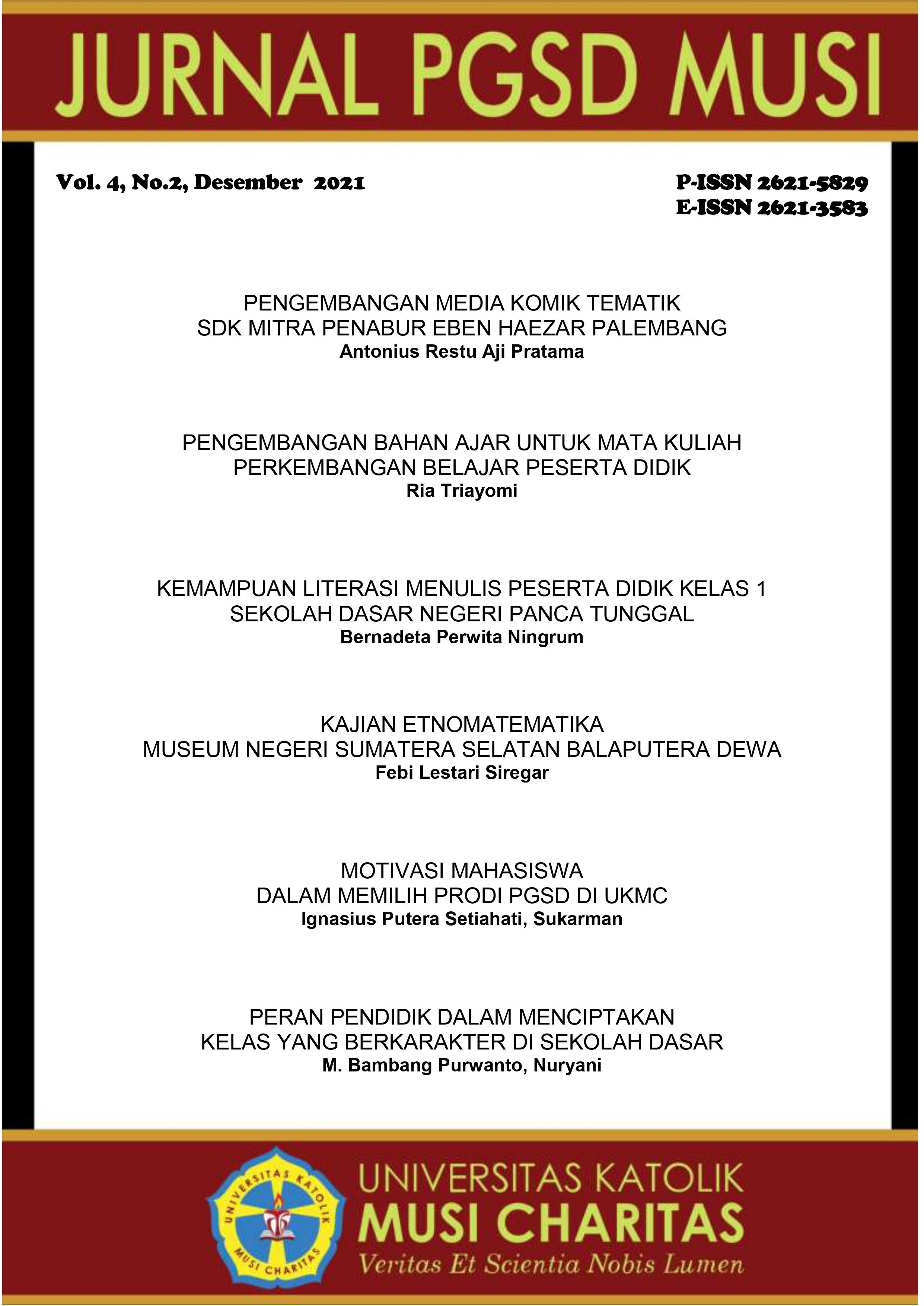 Downloads