KEMAMPUAN LITERASI MENULIS PESERTA DIDIK KELAS 1 SEKOLAH DASAR NEGERI PANCA TUNGGAL
Keywords:
literacy writing class 1 students
Abstract
The ability to read and write is better known as literacy at this time. Writing skills are related to reading because if a person is used to writing, he usually reads as well. This study aims to describe the written literacy ability of class I students at SDN Panca Tunggal in learning activities in class with a subject of 24 students. The type of research used is a mix method that combines qualitative and quantitative methods. Data collection techniques were carried out by observing, interviewing, recording direct tests and documentation. The data analysis technique used was qualitative analysis procedures, namely data reduction, data presentation and conclusion drawing. The results of the study concluded that the writing literacy of class I students had shown good results. The results of the indicators given to students showed that some students were able to write letters, write syllables, write words and write simple sentences given through direct tests.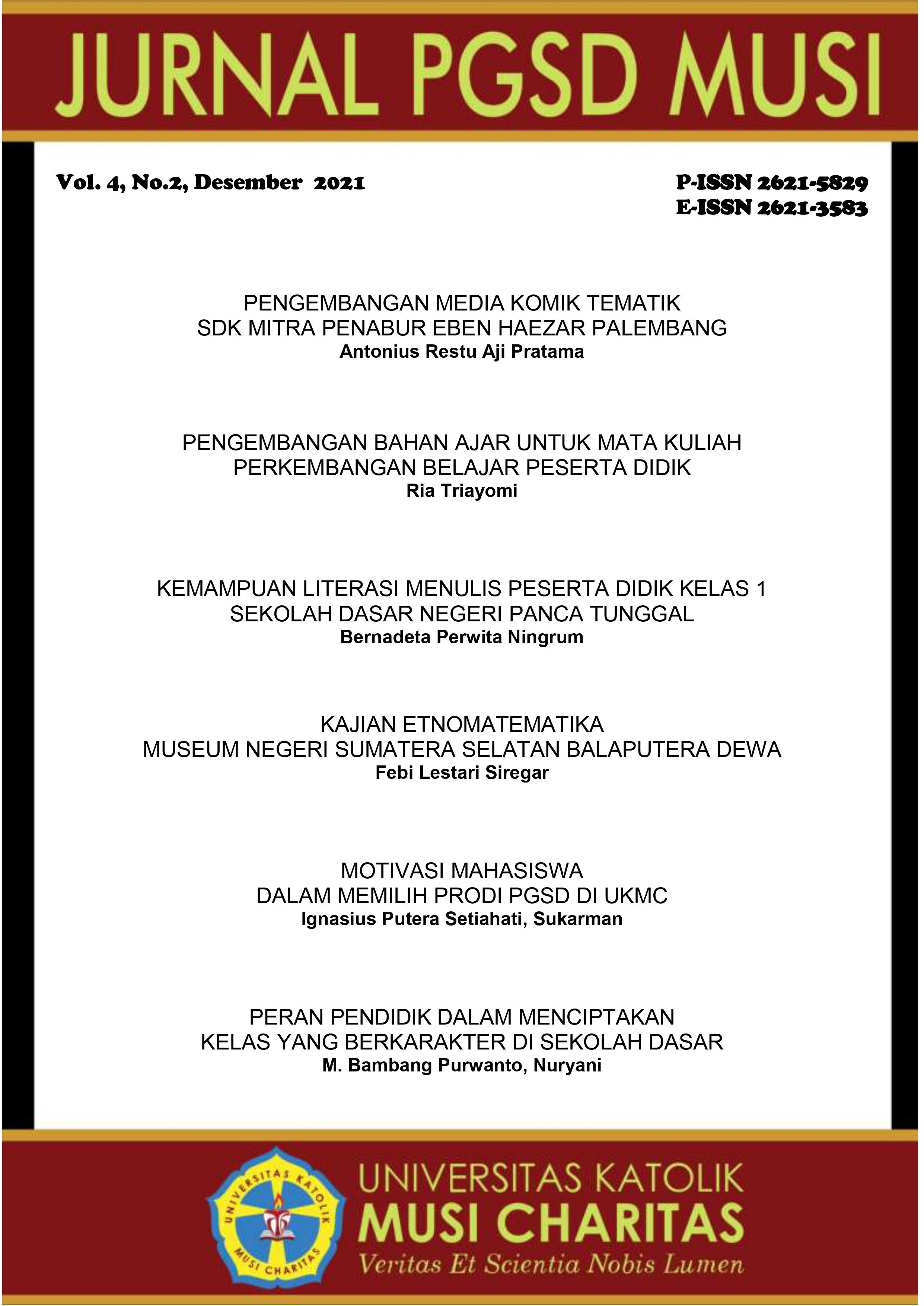 Downloads