MOTIVASI MAHASISWA DALAM MEMILIH PRODI PGSD DI UKMC
Keywords:
motivation teacher PGSD education
Abstract
The purpose of this study was to determine student motivation in choosing a PGSD study program. Does it match their aspirations? This research is a descriptive qualitative research by collecting data and information through interviews, reduced the data and then presented before being concluded. This research is deliberately limited to only knowing the motivation in choosing the PGSD study program whose has big impact, such as the effect on enthusiasm for learning and learning outcomes. From the data obtained (18 respondents) it can be concluded that very few who choose the PGSD study program because of their aspires to become a teacher (only 2). Most of them (16 responden) choose the PGSD study program because of 'forced' with many reasons. This is very sad. However, there is still hope because in the process learning, some them want to become teachers (9 respondents). This means that there is a change in their motivation to become a teacher or there is a change of their paradigm about education.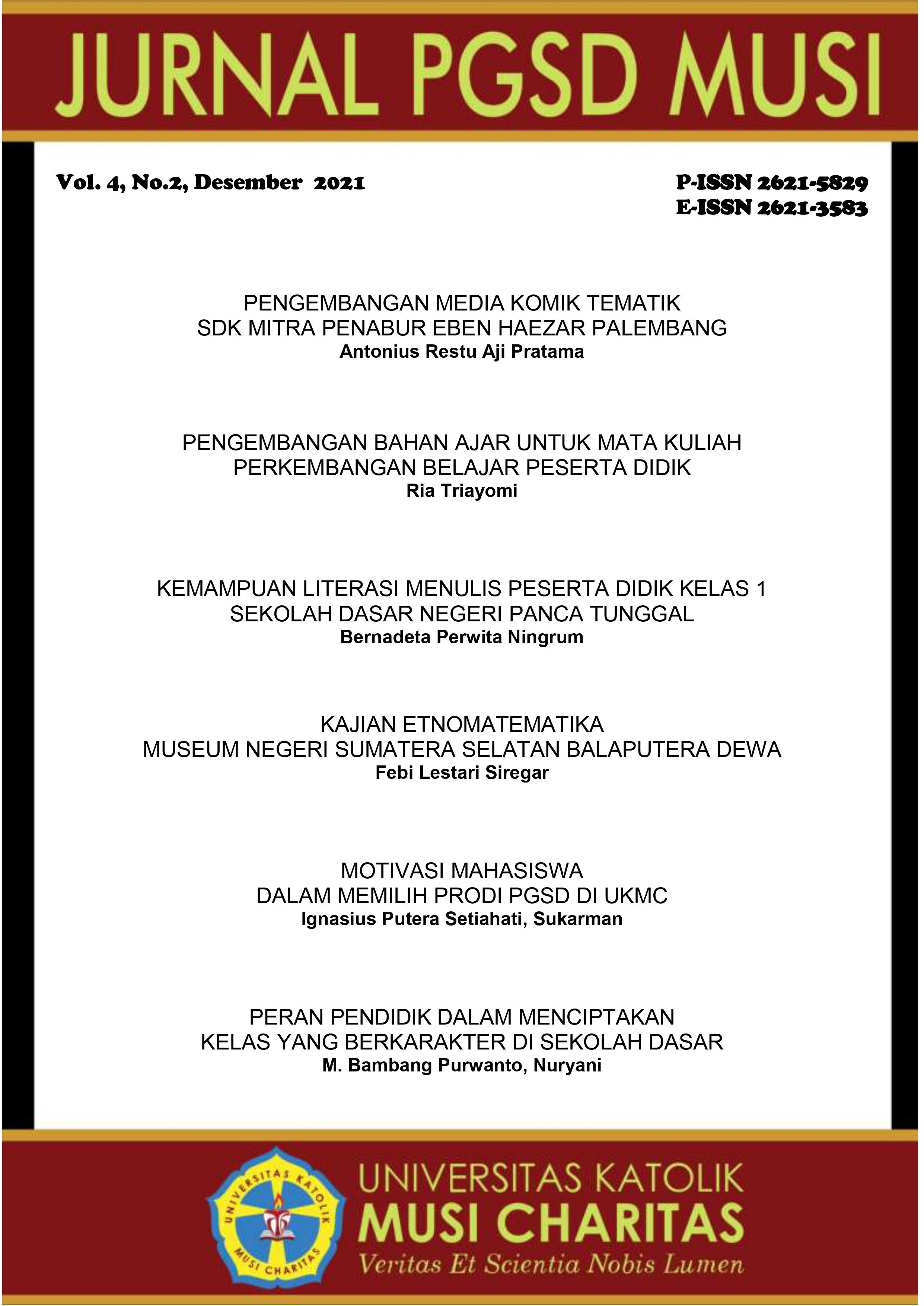 Downloads