PERAN PENDIDIK DALAM MENCIPTAKAN KELAS YANG BERKARAKTER DI SEKOLAH DASAR
Keywords:
Teacher Character Class
Abstract
Character education is something that gets a lot of attention in today's era. In the current era where there is a lot of deviant behavior, character education is needed to minimize the occurrence of deviant acts. Character education is carried out to internalize character values ??into every human being, so that behavior changes from bad to better. So that character values ??can be internalized optimally in every human being, the implementation of character education should start from an early age. Education in elementary schools in this case has an important role to carry out character education. The success of character education is influenced by several factors, one of which is a conducive classroom climate. Through a class climate that is characterized by allowing students to build habits to always behave well. The creation of a class with character requires the role of the teacher in it. As a person who spends a lot of time interacting with students at school, of course, there are also many opportunities for teachers to internalize character values ??to students, in this case through the creation of character classes. Some things that teachers can do in building a class with character include: 1) Building a bond of character models, 2) teaching good manners, teaching academics along with character, practicing character-based discipline, 4) teaching good manners, 5) preventing peer delinquency and promoting kindness, and 6) helping children to take responsibility for building their own character.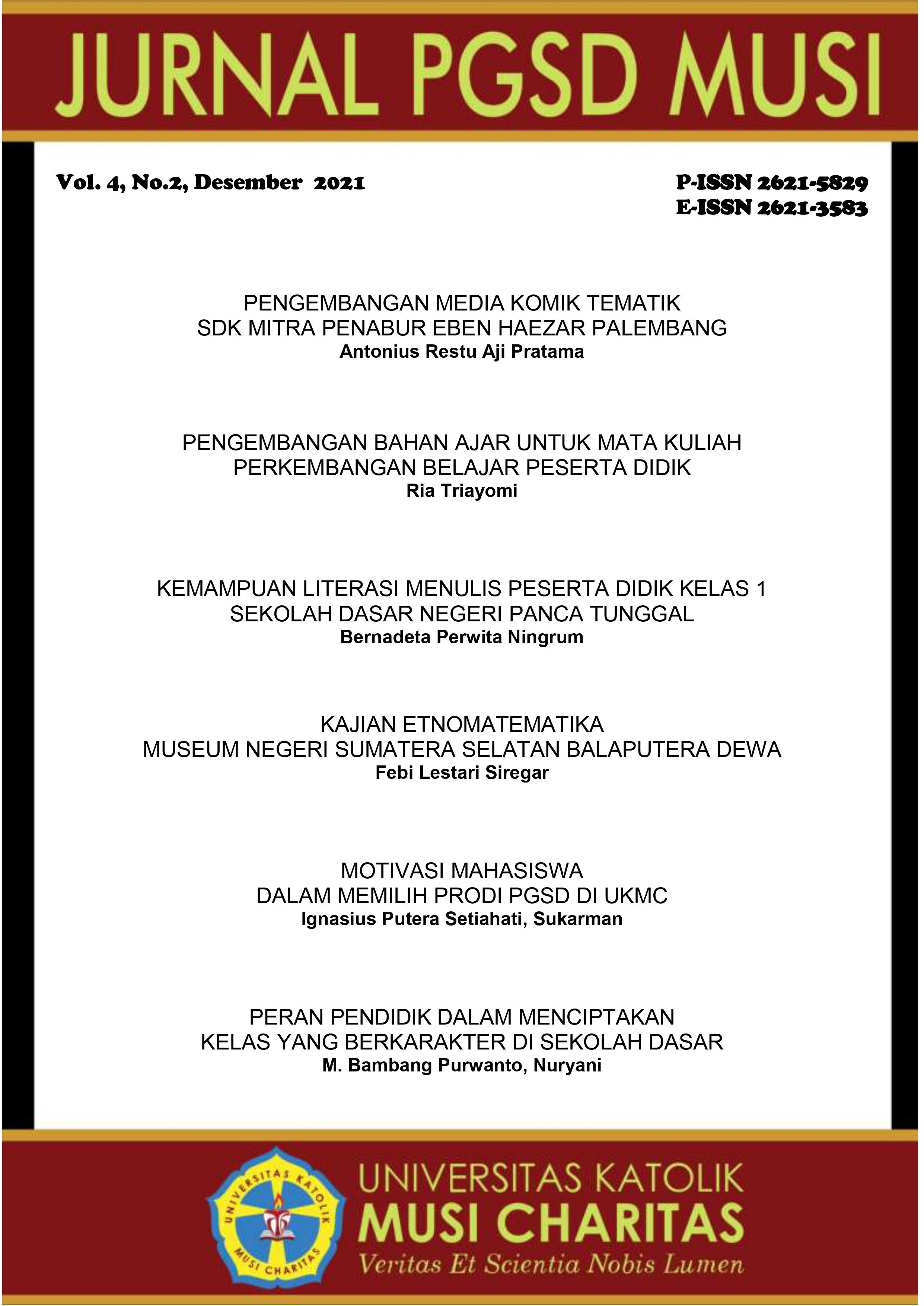 Downloads