KARAKTER TOKOH DAN IMPLEMENTASINYA DALAM PEMBELAJARAN KARAKTER CHYBK
Keywords:
Character Education, Learning Implementation Design
Abstract
The background of this research is the use of children's story media as CHYBK learning materials. This study aims to describe the characters in the stories contained in the book Shoes Sang Raja and other Beautiful Tales by Djokolelono as CHYBK material at SD Xaverius 1 Palembang and recommend character learning activities using children's stories. Data collection techniques in this study using document analysis. Document analysis in this study by means of character analysis. Character analysis focuses on the main character in each of the children's stories in the books of Shoes the King and other Beautiful Tales by Djokoleno. Based on the results of the data obtained, the research results were found in the form of character analysis, and the results of the identification of Competency Standards and Basic Competencies which would later be used to design the implementation of learning, the researcher recommended CHYBK RPP.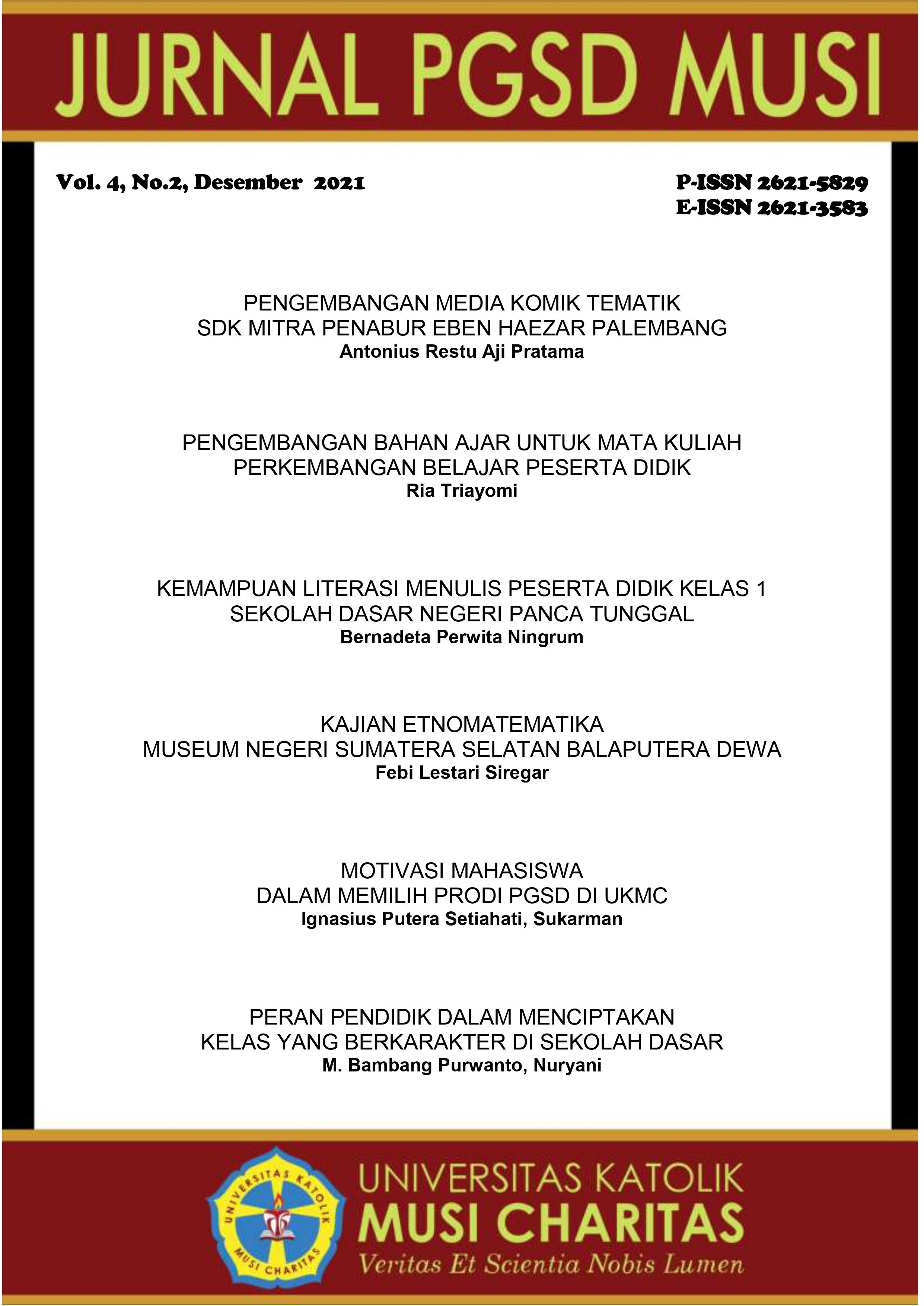 Downloads