APLIKASI PERPUSTAKAAN PADA SDK MITRA PENABUR EBEN HAEZER PALEMBANG BERBASIS DESKTOP
Keywords:
SDK Mitra Penabur Eben Haezer Palembang, aplikasi perpustakaan, metodologi extreme programming, PIECES, Java, Mysql.
Abstract
Mitra Penabur Eben Haezer Palembang Christian Elementary School is an educational unit with an elementary school level located in Sekip Jaya, Kemuning District, Palembang City, South Sumatra. Based on the results of interviews that have been conducted, problems were found in the school library in the data collection process to transactions borrowing and returning books that are still done manually. Therefore, a desktop-based library application was created to help admins be able to process library data more quickly and easily. The development of this application uses the extreme programming (XP) methodology. Problem analysis uses PIECES, based on localhost, using the Java programming language and MySQL database. The application of this processing application is expected to help the admin in processing library data processing.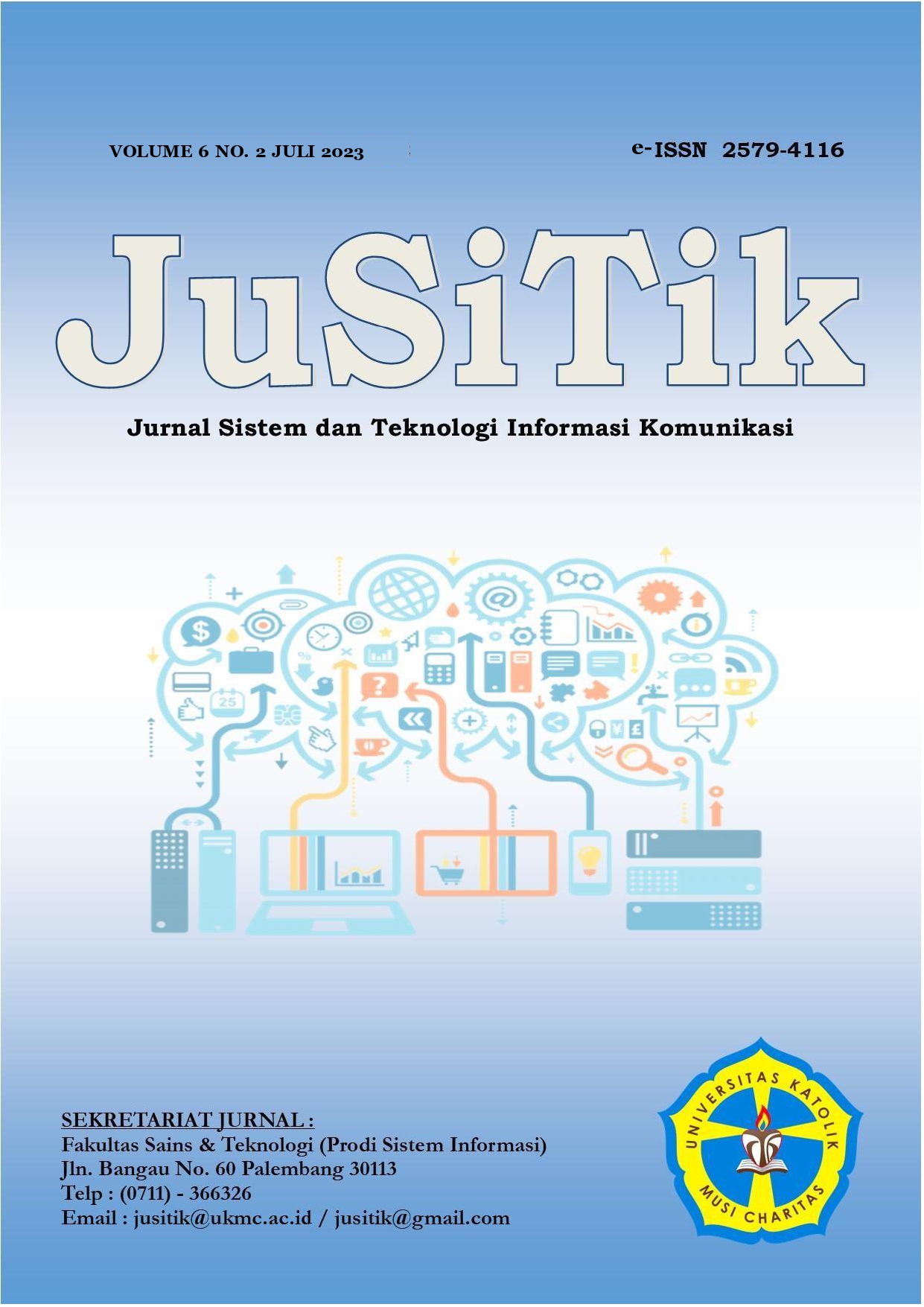 Downloads
License
Copyright (c) 2023 Clara Agustina, Stefanus Setyo Wibagso
This work is licensed under a Creative Commons Attribution 4.0 International License.