Analisis Elemen Gerakan Aktif dan Tidak Aktif Dengan Pendekatan 5S dan Micromotion Study
Keywords:
Work Layout, 5S Method, Micromotion Study.
Abstract
The development of manufacturing and service industries is increasing rapidly from time to time so that every industry player must be ready to compete with his competitors. Therefore the problems and factors associated with increasing productivity are increasingly prominent and need to be examined. This research was conducted in Tamiya auto assembly industry.In this study investigated the work method and operator work layout, then performed the proposed improvement by applying the 5S method on the work environment. After data processing and discussion of assembly time measurement data, 5S method analysis on layout both before and after the proposed improvement and the number of production results of each work layout was the amount of production in the layout after the proposed improvements made increased compared to the layout before the proposed improvementdo.This is evidenced by the increased productivity index from before the proposed improvement done where the productivity index before the proposed improvement is 97.5%, while the productivity index on the work layout after the proposed improvement 115%. Therefore, it can be said that the micromotion study and the 5S method has brought a good effect for the improvement of working methods by eliminating the ineffective movement and arranging the work environment to be cleaner and tidier thus increasing the productivity of the operator's work.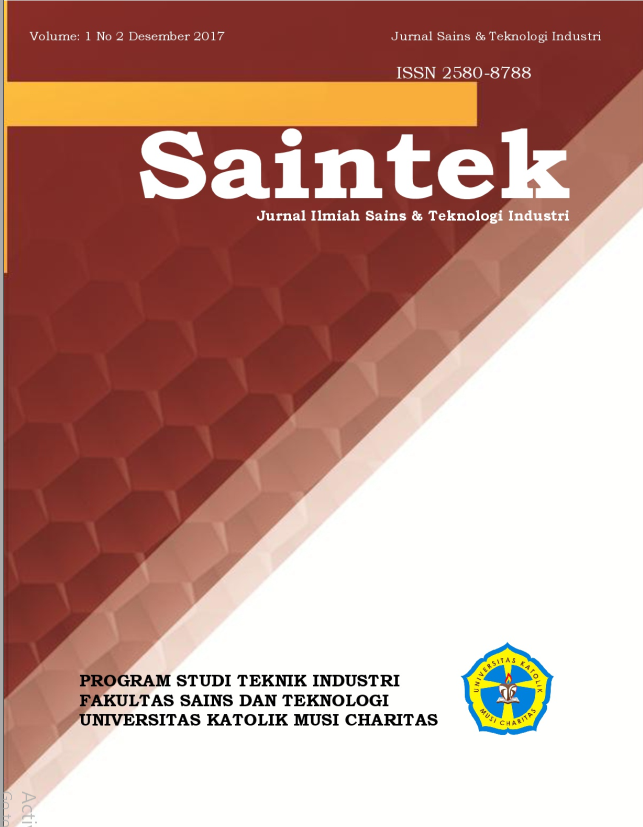 Downloads