PENGARUH EARNING PER SHARE DAN PRICE EARNING RATIO TERHADAP RETURN SAHAM
Keywords:
Earnings Per Share, Price Earnings Ratio, stock returns
Abstract
This study aims to find out the effect of Earnings Per Share (EPS) and Price Earnings Ratio (PER) toward company stock returns in cosmetic and household needs sub-sector that registered at Indonesia Stock Exchange. The study period is from 2015 to 2019. Six samples were obtained through the purposive sampling technique during the research period from 2015 to 2019. The data of this study were analyzed by using multiple linear regression with the SPSS program. The results of this study indicates that EPS has a positive and significant effect on stock returns meanwhile PER does not have any significant effect on stock returns.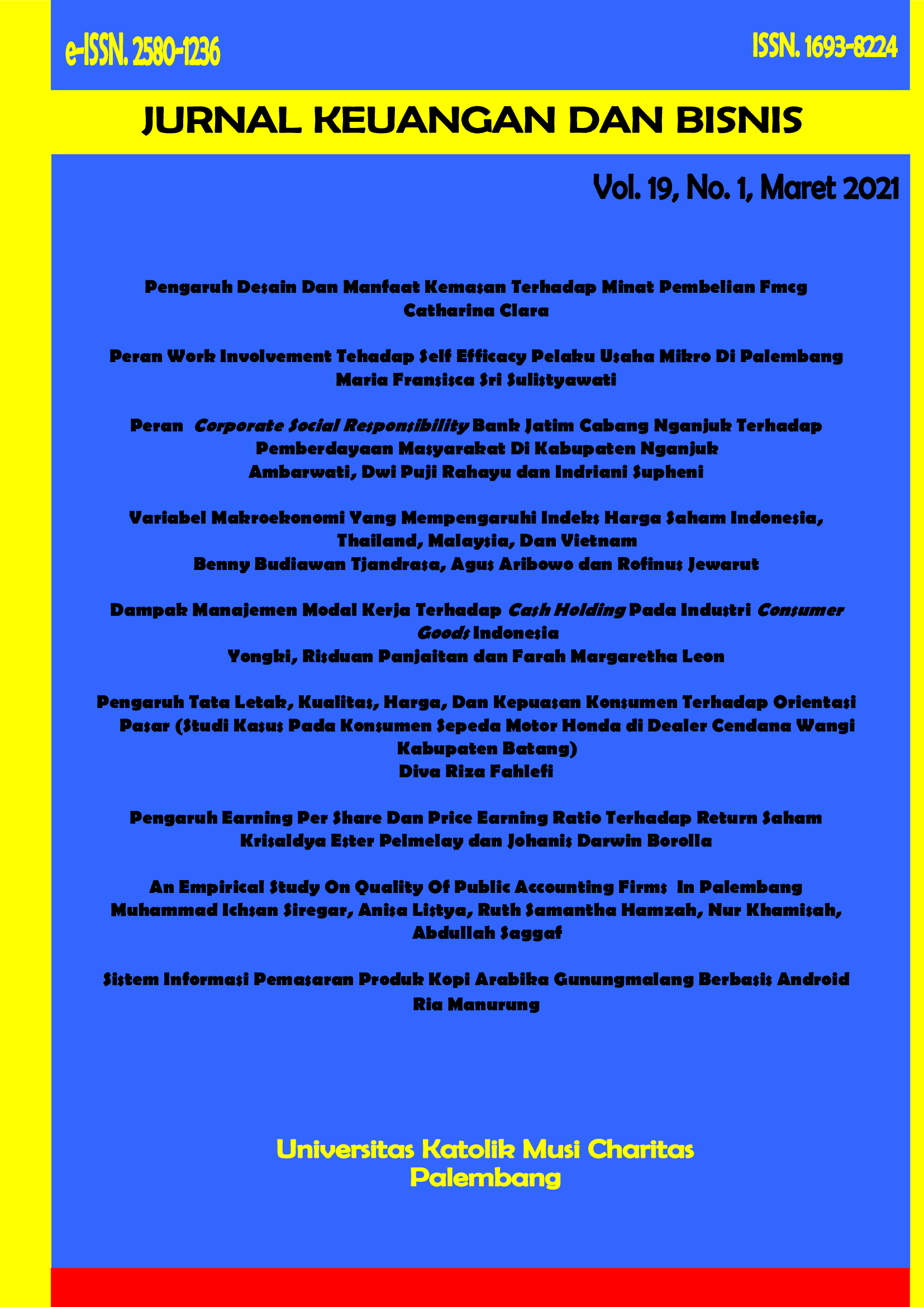 Downloads