PENGARUH DESAIN DAN MANFAAT KEMASAN TERHADAP MINAT PEMBELIAN FMCG
Keywords:
Packaging design, packaging benefits, consumer purchase interest, FMCG
Abstract
The purpose of this study is to examine whether packaging design and packaging benefits serve as an endpoint for marketing communication that can influence consumer purchase interest for FMCG products. The method was a survey of consumers whose shops at Giant supermarket and JM Kenten on Jl. M.P Mangkunegara Palembang City. Data analysis used descriptive statistic mean score, multiple linear regression, classic assumption, validity, and reliability test. The result shows that packaging design and packaging benefit have a positive effect on consumer purchase interest.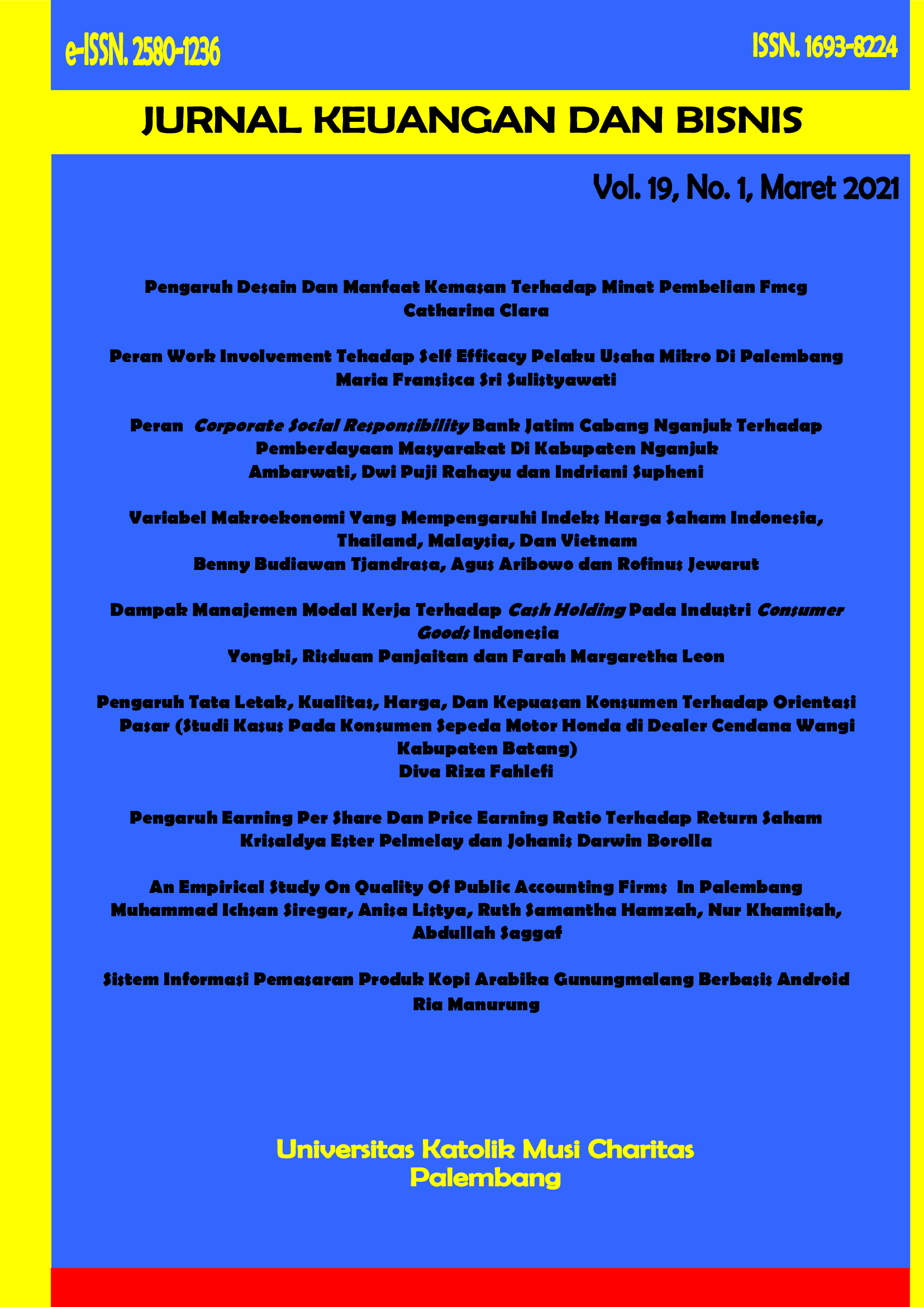 Downloads