PENGARUH TATA LETAK, KUALITAS, HARGA, DAN KEPUASAN KONSUMEN TERHADAP ORIENTASI PASAR
Keywords:
Layout, quality, price, customer satisfaction, market orientation
Abstract
Knowing factors that potentially influence consumer decisions in buying products, product design, product prices, and service forms is the proper method to understand the needs and desires of consumers that are constantly changing (Craven, 1994). This study aims to investigate the influence of layout, quality, price, and customer satisfaction on market orientation. In this study, purposive sampling with certain criteria was used to select 99 samples that involve in this study. The data were collected through interviews, documentation, and questionnaire techniques. The results show that the layout aspect can affect consumer attractiveness, quality can affect the increase of market orientation, the price can affect the increase of market orientation, customer satisfaction can affect consumer loyalty.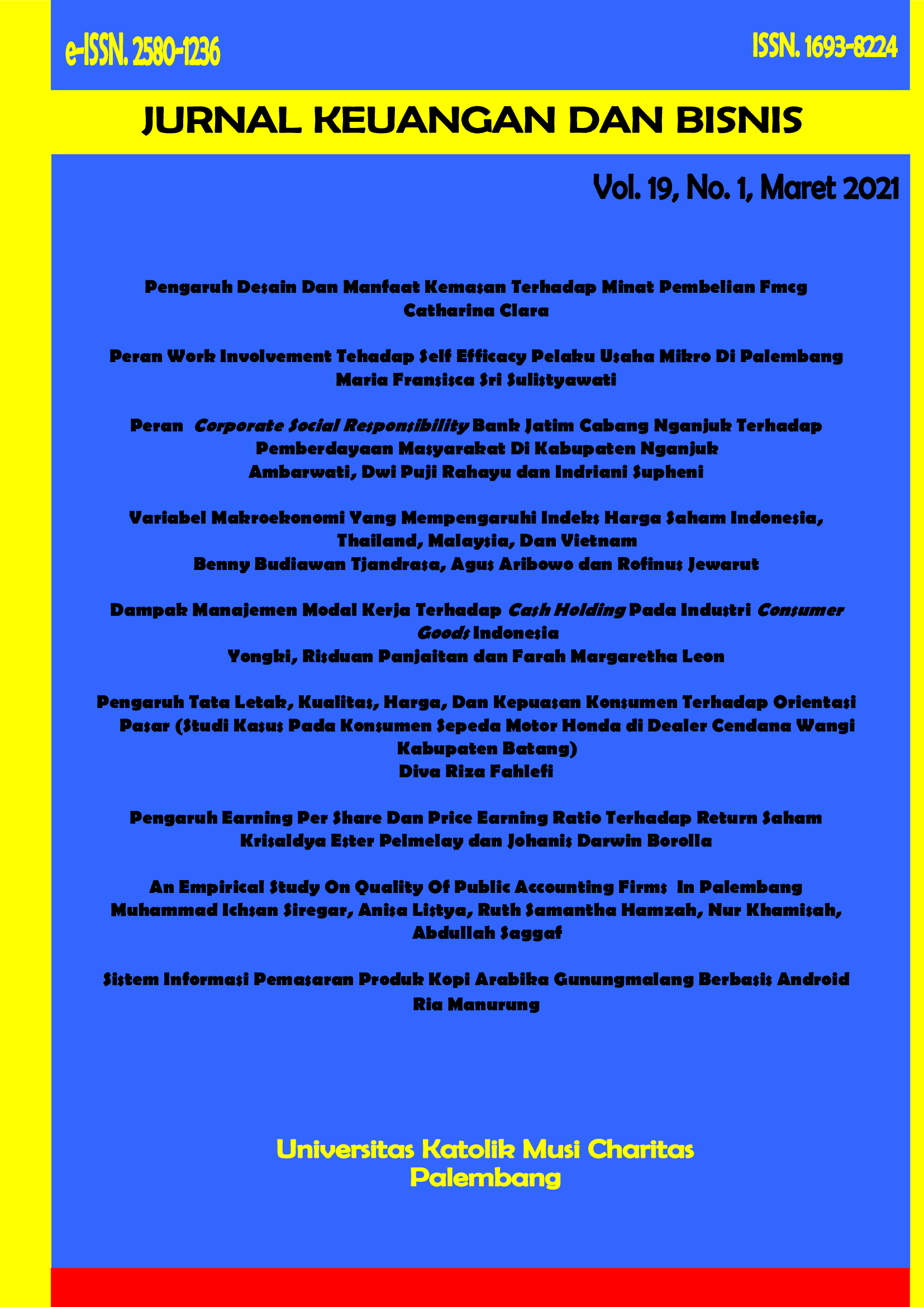 Downloads