AN EMPIRICAL STUDY ON QUALITY OF PUBLIC ACCOUNTING FIRMS IN PALEMBANG
Keywords:
Competency, Independency, Audit Quality
Abstract
The purpose of the study is to analyse the influence of quality of auditors in particular the competency and independency toward audit quality on Public Accounting Firms across Palembang, Indonesia. This is a quantitative study which employed classic assumption and multiple regression as the analysis method. The samples were obtained by purposive sampling method. We used terms of competency and independency to represent the quality of auditors as independent variables. Further, we identify the association of these independent variables toward audit quality. The result shows that competency and independency simultaneously affect audit quality. Furthermore, it was revealed that competency partially affects audit quality and independency has no significant effect toward audit quality in contrast.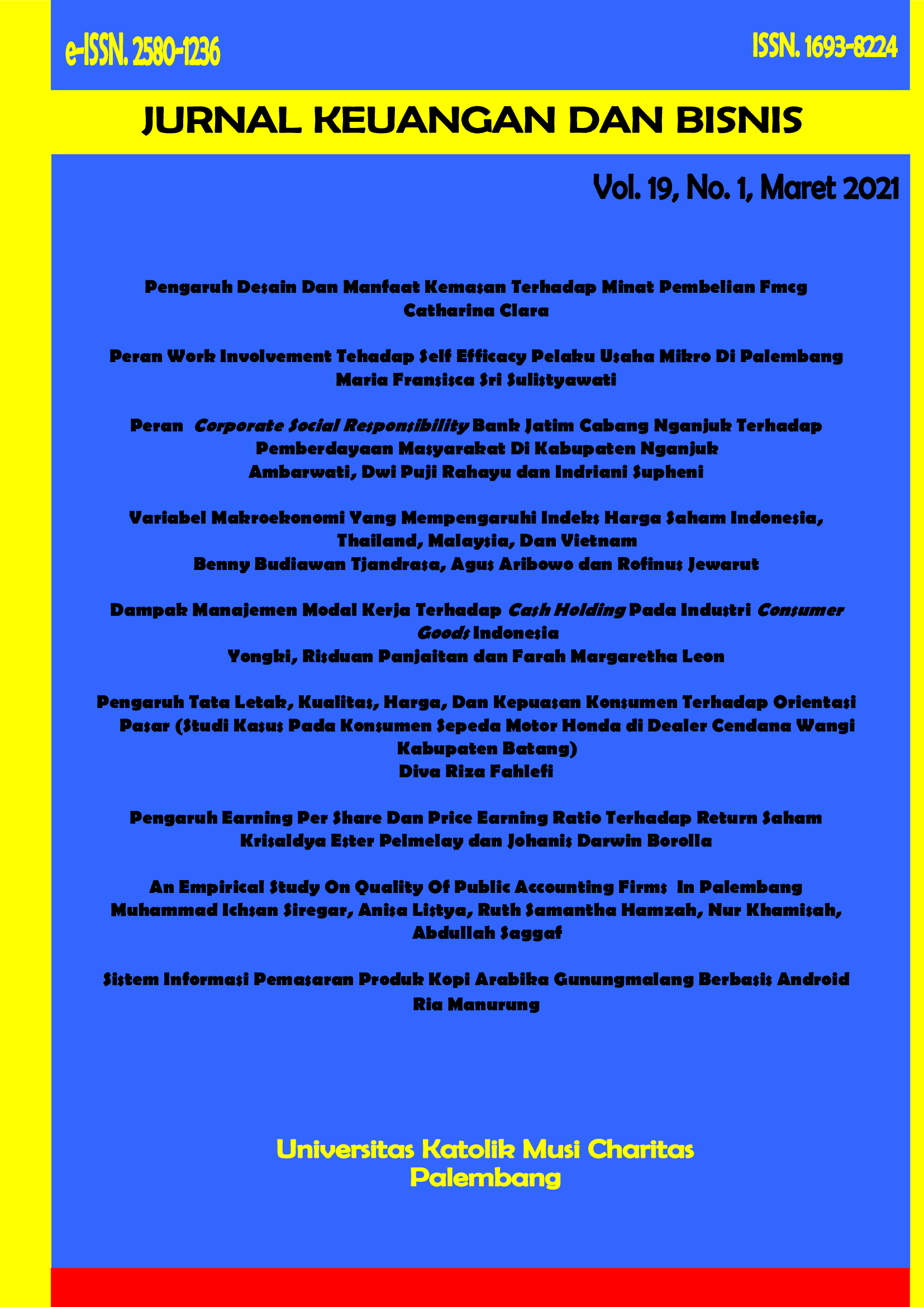 Downloads