PERAN CORPORATE SOCIAL RESPONSIBILITY BANK JATIM CABANG NGANJUK TERHADAP PEMBERDAYAAN MASYARAKAT DI KABUPATEN NGANJUK
Keywords:
Corporate social responsibility, community development
Abstract
This study aims to examine whether there are economic, social, and environmental aspect effects of Bank Jatim's CSR program on community empowerment partially or simultaneously. The data were collected through interviews and questionnaires involving a population of 130 recipients of Bank Jatim CSR assistance. The probability sampling technique with the Slovin formula was used to obtain 98 samples of the study. Multiple linear regression with t-test (partial) and f-test (simultaneous) from SPSS 2.1 was an analytical instrument to analyze this study. The result of the t-test shows that the economic and social aspects have significant positive effects on community empowerment, while the environmental aspect did not have any significant effect on community empowerment. The result of the f-test reveals that social, economic, and environmental aspects have significant effects on community empowerment.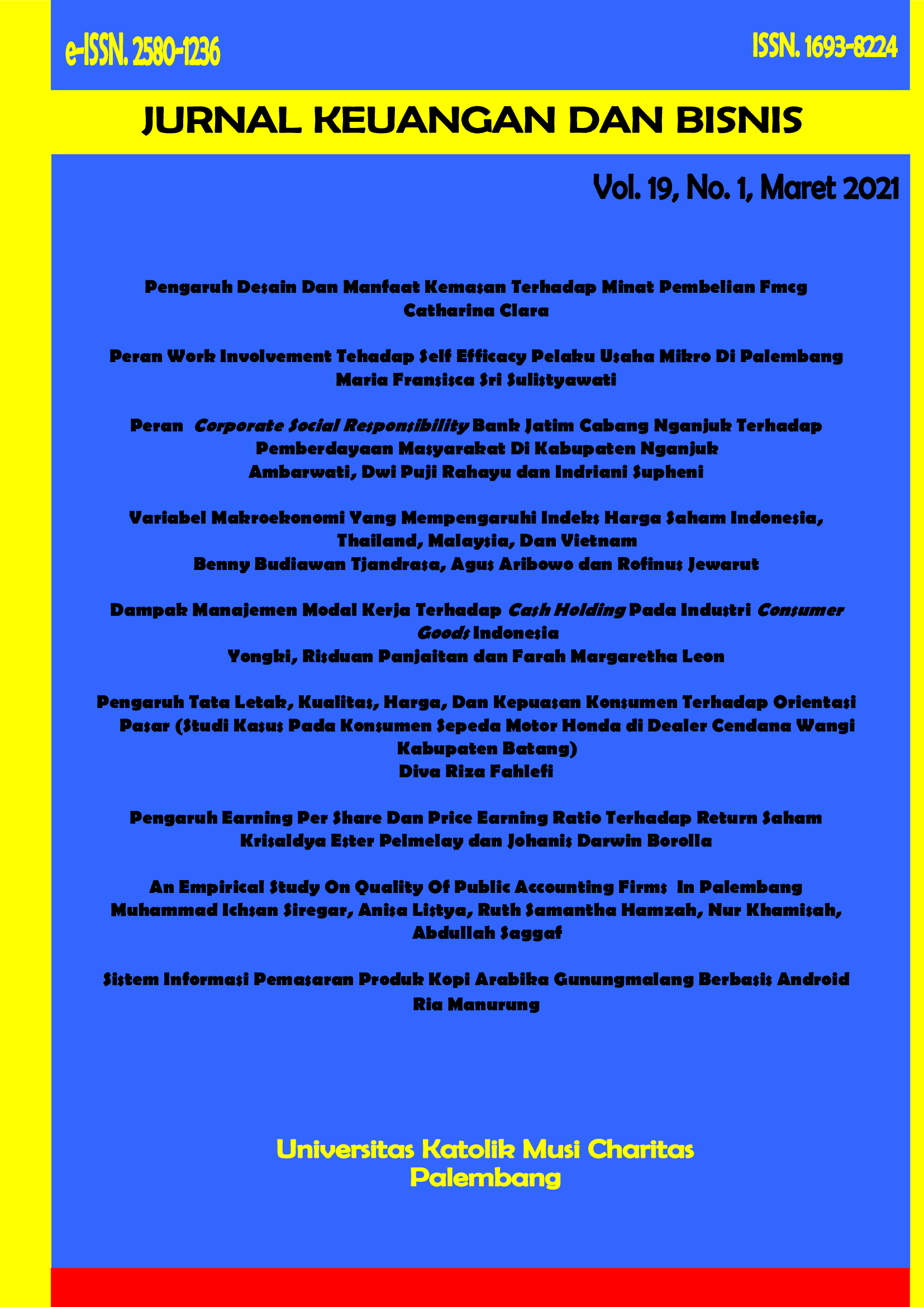 Downloads