PERAN WORK INVOLVEMENT TEHADAP SELF EFFICACY PELAKU USAHA MIKRO DI PALEMBANG
Keywords:
Job involvement, self-efficacy
Abstract
This study examines and analyzes the role of working involvement in the self-efficacy of micro-entrepreneurs in Palembang. The respondents were micro-entrepreneurs in Palembang. Quantitative and qualitative analyses were analysis techniques used in this empirical study. Convenience was the sampling technique used in this study. Validity, reliability, classic assumption, and simple linear regression tests were employed to analyze the data. The results show that working involvement has a significant effect on self-efficacy and it is expected to be useful for increasing the micro-entrepreneurs' success. This study is a source of information for future researchers in conducting similar research by combining other variables out of the variables that have been studied.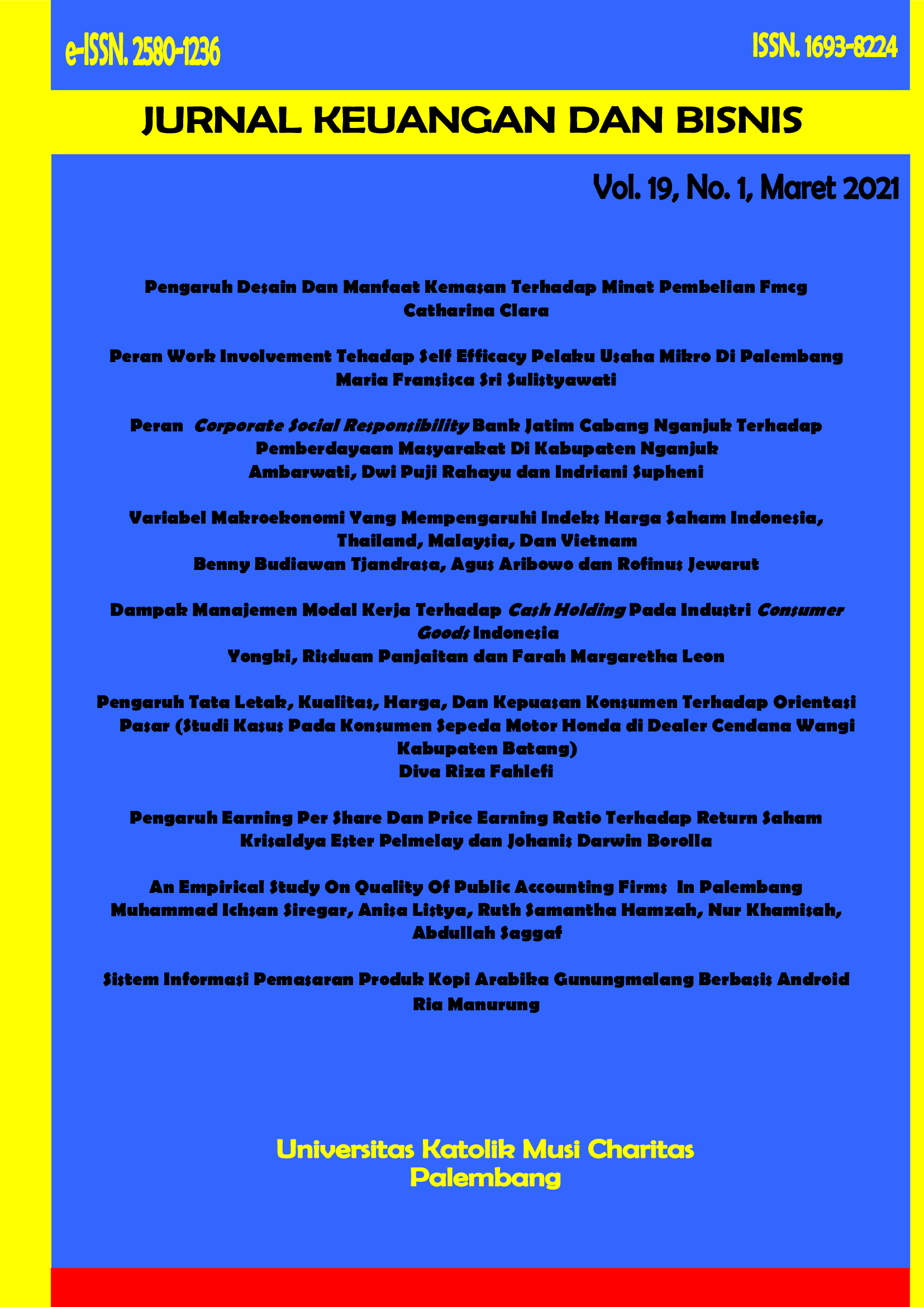 Downloads