PENGABDIAN PADA MASYARAKAT DALAM KEGIATAN KULIAH KERJA NYATA DI TENGAH PANDEMI COVID-19
(STUDI PADA MASYARAKAT SEMATAN BORANG KOTA PALEMBANG)
Keywords:
Social Education, Community Awareness, Covid-19 Prevention
Abstract
One form of implementation of community service activities is the implementation of real work lectures, this must be carried out in order to realize the tri dharma of higher education. Since the discovery of Covid-19 until it spread widely in early 2020, it resulted in a global pandemic that is still ongoing today, thus making many parties participate in overcoming the spread of this outbreak. One of the real forms of higher education in tackling the pandemic is the Community Service Program-PPM activity, in this case the University of Tridinanti Palebang whose KKN activities are in the location of the Sematang Borang District, Palembang City with the aim of providing social education to the community in the fields of pandemic prevention, socio-cultural, socio-economic , socio-religious. The method of implementing the program is Field Research, field research with qualitative descriptive studies, with socialization of training and management of healthy and dynamic life, social service work in places of worship, schools, public facilities, and providing assistance for cleaning and worship equipment. The results of the service show that there is an increase in public awareness and concern for the COVID-19 pandemic, the application of a healthy lifestyle, mutual cooperation, and an increase in community welfare through creative economic development.
References
Gugus Tugas Percepatan Penanganan Corona Virus/Disease2019 (Covid-19). , (2020).
Rachma, V. . (2019). Rancangan Sistem Informasi Website Online pada Sebuah Masjid.
Ratnawati, S. (2018). Ekonimi Kreatif dan Kaizen. Riset Ekonomi Manajemen Untidar, 1, 2.
Rini. (2016). Dinamika Pembangunan Rumah Ibadah Bagi warga Mayoritas di Jawa Tengah. Prosiding Seminar Nsional Multi Disiplin Ilmu & Call For Paper Unisbank. Retrieved from https://media.neliti.com/media/publications/173773-ID-dinamika-pembangunan-rumah-ibadah-bagi-w.pdf
Sari, A. dkk. (2020). No Title. Yayasan Kita Menulis.
Undang-Undang No 20. Sistem Pendidikan Nasional. , (2003).
Universitas Indonesia. (2019). Panduan Program Pengabdian kepada Masyarakat Universitas Indonesia.
Waluya, B. (2007). Sosiologi: Menyelami Fenomena Sosial di Masyarakat. Jakarta: PT. Grafindo Media Pratama.
Wibawa. (2017). Tridharma Perguruan Tinggi (Pendidikan Dan Pengabdian Kepada Masyarakat). Yogyakarta.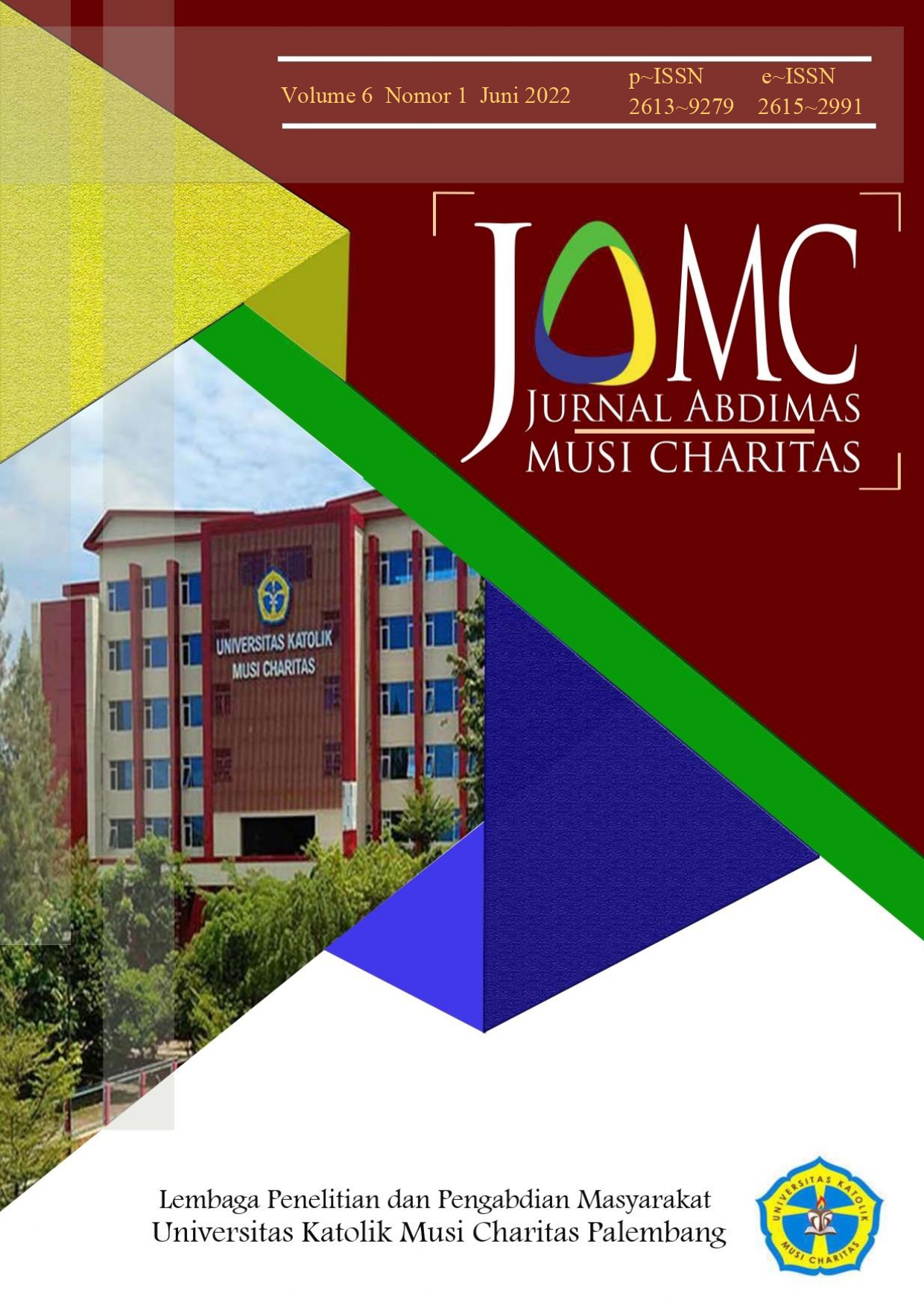 Downloads