SOSIALISASI LAPORAN KEUANGAN KOPERASI DI KOPERASI UNIT DESA MUARA PENIMBUNG OGAN
Keywords:
Financial Statements of Cooperatives, Union Village Cooperatives, Muara Penimbung Village Ogan Ilir
Abstract
The purpose of community service activities can provide knowledge in the form of information and increase understanding regarding the importance of cooperative financial statements prepared and made professionally. Cooperative financial reports can be said to be healthy if the financial management of the reports made is managed according to cooperative accounting standards. The method of implementing the Socialization of Cooperative Financial Reports in the Cooperative Unit of Muara Penimbung Ogan Ilir Village is in the form of lectures and discussions. The results obtained by the participants or members of the cooperative who participated in the socialization were very enthusiastic about listening to the lectures that the team delivered regarding the cooperative's financial statements. And the importance of Community Service activities in 2021 for the participants or members of the Muara Penimbung Ogan Ilir Village Unit Cooperative.
References
Undang-Undang Dasar Negara Republik Indonesia Tahun 1945
Undang-Undang Nomor 25 Tahun 1992 Tentang Perkoperasian
Peraturan Menteri Negara Koperasi dan Usaha Kecil dan Menengah Republik Indonesia Nomor: 14/Per/M.KUKM/XII/2009 tentang Perubahan Atas Peraturan Menteri Negara Koperasi dan Usaha Kecil dan Menengah Nomor 21/Per/M.KUKM/XI/2008 tentang Pedoman Penilaian Kesehatan Koperasi Simpan Pinjam dan Unit Simpan Pinjam Koperasi
Penjelasan Umum Undang-Undang Nomor 25 Tahun 1992 tentang Perkoperasian
Peraturan Menteri Negara Koperasi Dan Usaha Kecil Dan Menengah Republik Indonesia Nomor 04/Per/M.Kukm/Vii/2012 Tentang Pedoman Umum Akuntansi Koperasi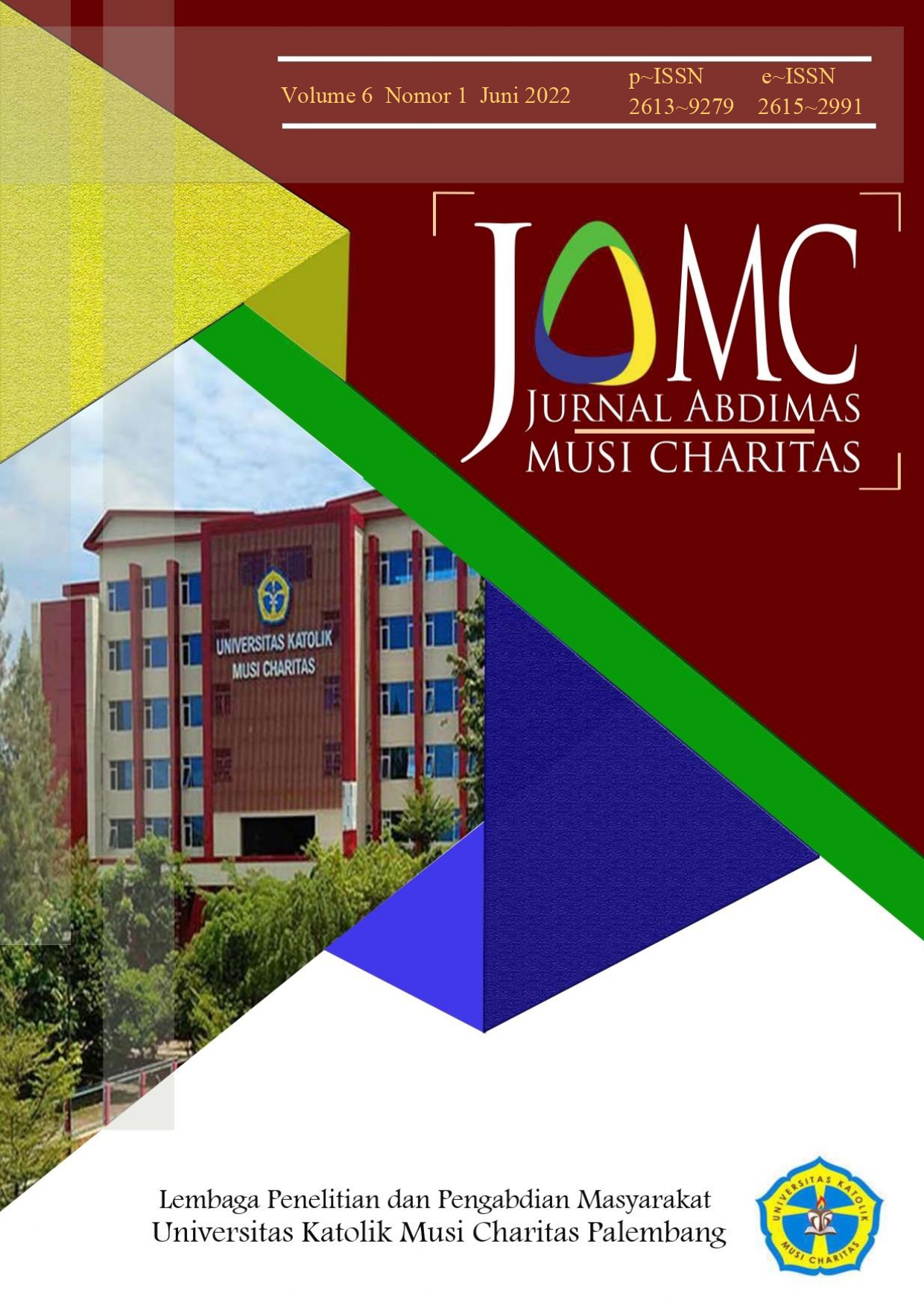 Downloads