SOSIALISASI DAN PELATIHAN PANGAN ORGANIK BAGI MASYARAKAT UMAT PAROKI SANTO YOSEF KEDIRI KEUSKUPAN SURABAYA
Abstract
Organic food is the product of organic farming. Organic farming is an agricultural cultivation technique that uses natural (local) materials that emphasizes the protection of biotic and abiotic properties in the environment. The organic farming methods apply the principle of zero chemical synthetic, that is, without the use of artificial chemicals such as fertilizers and pesticides. The organic farming aims to provide food and agricultural products that are safe for public health and do not damage the environment. The challenges faced in developing organic agriculture are low productivity, distribution of production results, the number and expertise of human labor, the presence of plant-disturbing organisms, and the lack of public understanding of organic food. This Community Service aims to increase understanding and awareness of the importance of organic farming. In addition, the material also includes the supply chain of organic foods. The evaluation survey shows that 43% participant agree that the program is useful to increase their understanding about organic farming. The average participant satisfaction toward the program execution is 3,4 out of 4 scale. The participants are Orang Muda Katolik (OMK) from Paroki St. Vincentius A Paulo Kediri, St. Yosef Kediri and St. Markus Pare Keuskupan Surabaya.
References
Badan Ketahanan Pangan. (2018). Indeks Ketahanan Pangan Indonesia. Kementrian Pertanian Republik Indonesia.
BSN. (2016). Sistem Pertanian Organik. Badan Standarisasi Nasional.
Eviyati, R. (2016). Pertanian Organik Dalam Berbagai Perspektif. Agrijati Jurnal Ilmiah Ilmu-Ilmu Pertanian, 4(1).
Fauzan, N. D., Ardan, M., Safina, A.-N. I., Fattur, R., & Octalyani, E. (2021). Penggunaan Pupuk Organik Cair sebagai Pengganti Pupuk Kimia di Desa Sidomulyo, Kecamatan Air Naningan. Altruis: Journal of Community Services, 2(2), Article 2. https://doi.org/10.22219/altruis.v2i2.15977
Khorniawati, M. (2014). Produk Pertanian Organik di Indonesia: Tinjauan Atas Preferensi Konsumen Indonesia Terhadap Produk Pertanian Organik Lokal. Competence?: Journal of Management Studies, 8(2), Article 2. https://doi.org/10.21107/kompetensi.v8i2.657
Mayrowani, H. (2016). Pengembangan Pertanian Organik di Indonesia. Forum penelitian Agro Ekonomi, 30(2), 91. https://doi.org/10.21082/fae.v30n2.2012.91-108
Muljaningsih, S. (2011). Preferensi Konsumen dan Produsen Produk Organik di Indonesia. Wacana, 14(4), 5.
Mulyana, I. J., Hartanti, L. P. S., Trihastuti, D., & Gunawan, I. (2021). Sosialisasi dan Pelatihan Pangan Organik Bagi Masyarakat Desa Sambirejo, Kecamatan Pare, Kabupaten Kediri, Jawa Timur. JPP IPTEK (Jurnal Pengabdian dan Penerapan IPTEK), 5(2), Article 2. https://doi.org/10.31284/j.jpp-iptek.2021.v5i2.1886
Purbosari, P. P., Sasongko, H., Salamah, Z., & Utami, N. P. (2021). Peningkatan Kesadaran Lingkungan dan Kesehatan Masyarakat Desa Somongari melalui Edukasi Dampak Pupuk dan Pestisida Anorganik | Agrokreatif: Jurnal Ilmiah Pengabdian kepada Masyarakat. 2021, 7(2). https://jurnal.ipb.ac.id/index.php/j-agrokreatif/article/view/32156
Simanungkalit, R. D. M., Suriadikarta, D. A., Saraswati, R., Setyorini, D., & Hartatik, W. (2006). Pupuk Organik dan Pupuk Hayati. Balai Besar Penelitian dan Pengembangan Sumberdaya Lahan Pertanian. http://repository.pertanian.go.id/bitstream/handle/123456789/14944/10_Buku%20pupuk%20organik.pdf?sequence=1
SPOI 2019 – Aliansi Organis Indonesia. (2019). https://aoi.ngo/spoi-2019/
Yuniarti, A., Suriadikusumah, A., & Gultom, J. U. (2018). Pengaruh Pupuk Anorganik Dan Pupuk Organik Cair terhadap Ph, N-Total, C-Organik, dan Hasil Pakcoy Pada Inceptisols. Prosiding Semnastan, 0, Article 0.
Zainal, H. (2020). Pengaruh Faktor Penentu Pribadi Praktik Pemasaran Hijau dan Hambatan Harga terhadap Perilaku Pembelian Produk Pangan Organik di Supermarket Indonesia. Jurnal Ekonomi Manajemen Sistem Informasi, 2(1), 117–131. https://doi.org/10.31933/jemsi.v2i1.351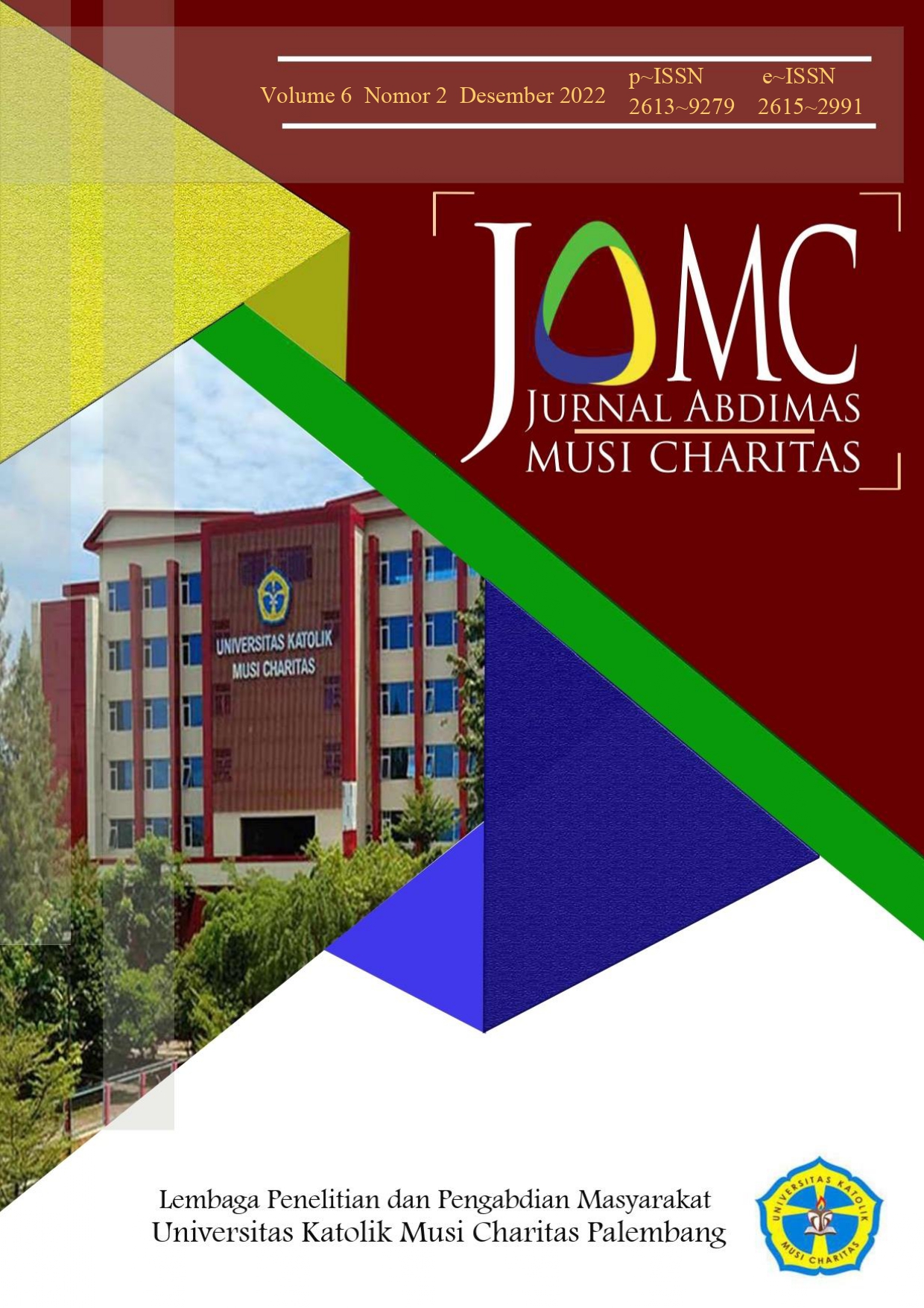 Downloads