CHARACTER BUILDING DAN BAHASA INGGRIS DI MEDIA SOSIAL SISWA SEKOLAH VOKASI DI NEW NORMAL ERA
Keywords:
character building, social media, vocational schools.
Abstract
In facing the new normal era, one of the things that must be improved by vocational school students is soft skills in the field of management, namely character building, as well as preparation for entering the online-oriented world of work is increasing the use of English in social media, especially to become independent entrepreneurs. This is the purpose of the service activities carried out by the UKMC team which were carried out at the SMK Xaverius Palembang vocational school on April 22, 2022 and May 13, 2022. The activity begins with understanding the material through lectures, followed by training and practice in class both individually and in groups. . The final result that is expected is that Xaverius Palembang Vocational School students can recognize personal characters through character building and use good English in social media so that they can become provisions in preparing for a better future.
References
Pendidikan Karakter. Jurnal Pendidikan Dan Konseling, 9(1), 1–11.
Leovani, E., Pranoto, Yohanes Heri, Clara, C., Inharjanto, A., & Yasinta. (2022). Vol 1 No 1 (2022): Pengabdian Masyarakat Cendekia | Pengabdian Masyarakat Cendekia (PMC). Jurnal Pengabdian Masyarakat Cendikia, 1(1), 21–29. https://stikes-yogyakarta.e-journal.id/PMC/issue/view/17
Nurul Syawallina, S. P. S. (2019). Kecenderungan Penggunaan Bahasa Inggris pada Instragrammer — Universitas Indonesia. https://scholar.ui.ac.id/en/publications/kecenderungan-penggunaan-bahasa-inggris-pada-instragrammer
Seaton, A. (2007). Grammar: For English Language Lernars Basic English. Saddleback Educational Publishing.
Tanis, H. (2013). Pentingnya Pendidikan Character Building dalam Membentuk Kepribadian Mahasiswa. Humaniora, 4(2), 1212. https://doi.org/10.21512/humaniora.v4i2.3564
Widiyani, S. P. (2021). Optimalisasi Kemampuan Berbicara Bahasa Inggris dan Percaya Diri melalui Jigsaw pada Siswa Kelas X SMK. 339–344.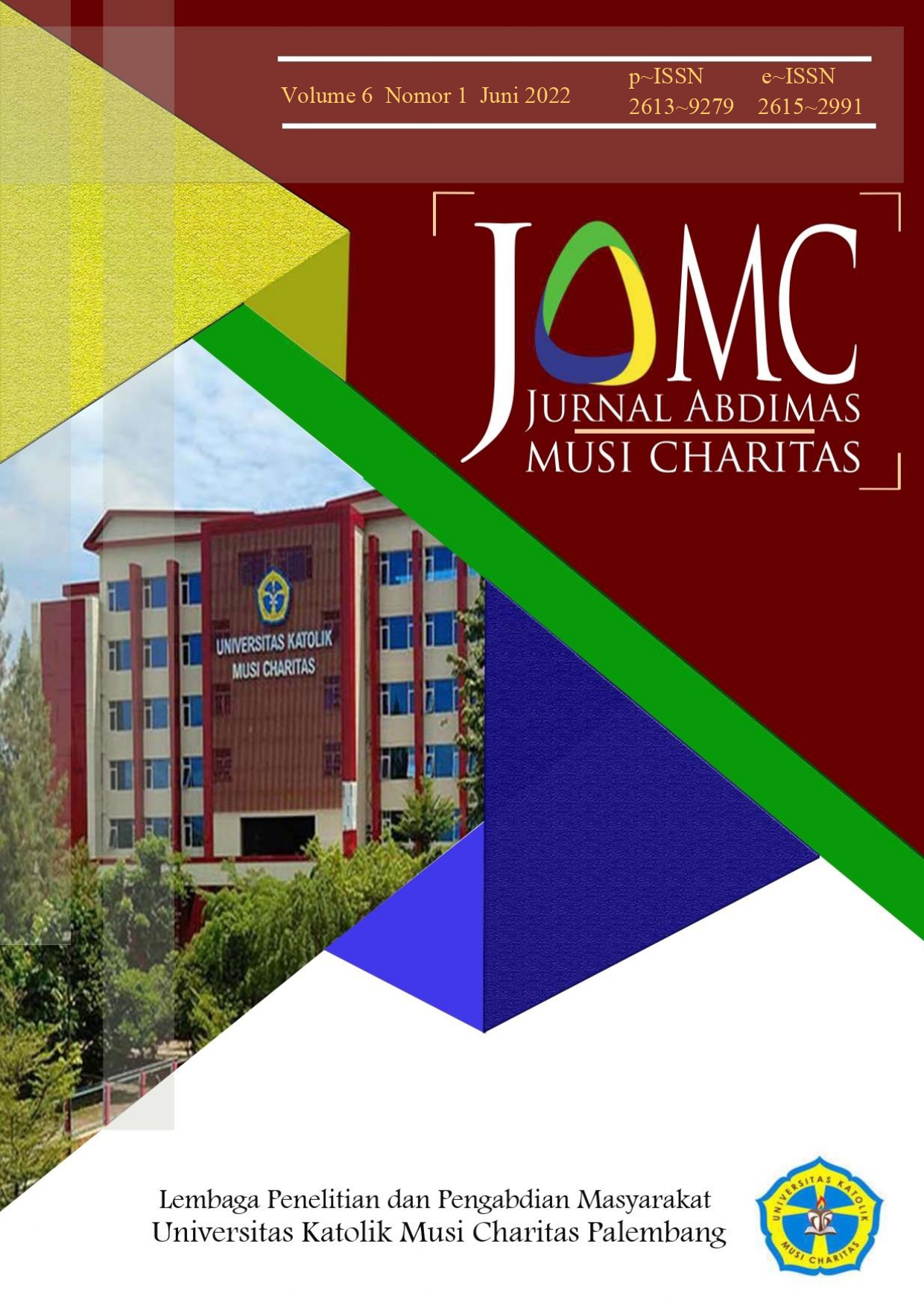 Downloads