PENGUKURAN KUALITAS LAYANAN INFORMASI PADA MEDIA SOCIAL TERHADAP KEPUASAN PENGGUNA DENGAN MENGGUNAKAN METODE E-S-QUAL
Keywords:
Service quality, E-S-Qual (E-Core-Service Quality scale), social media.
Abstract
This study aims to provide an overview of the quality of information services on social media to user satisfaction with the ES-Qual method which refers to four variables namely Efficiency, System Availability, Fulfillment and Privacy variables (Personal ). Respondents involved in the study were Xaverius 3 Palembang High School students, with 100 respondents. The sampling technique uses simple random sampling. The questionnaire in this study was tested using validity and reliability tests, then classical assumptions were tested, namely normality test, multicollinearity test, autocorrelation test and heteroscedasticity test. In analyzing how much influence the dependent variable has on the independent variable in this study uses a multiple linear regression test. Hypothesis testing is done by t test, F test and coefficient of determination (R2). The results of this study indicate that the Efficiency (X1), System Availability (X2), Fulfillment (X3) and Privacy (X4) variables have a significant / positive effect on the User Satisfaction (Y) variables simultaneously (together) or partially (separately) .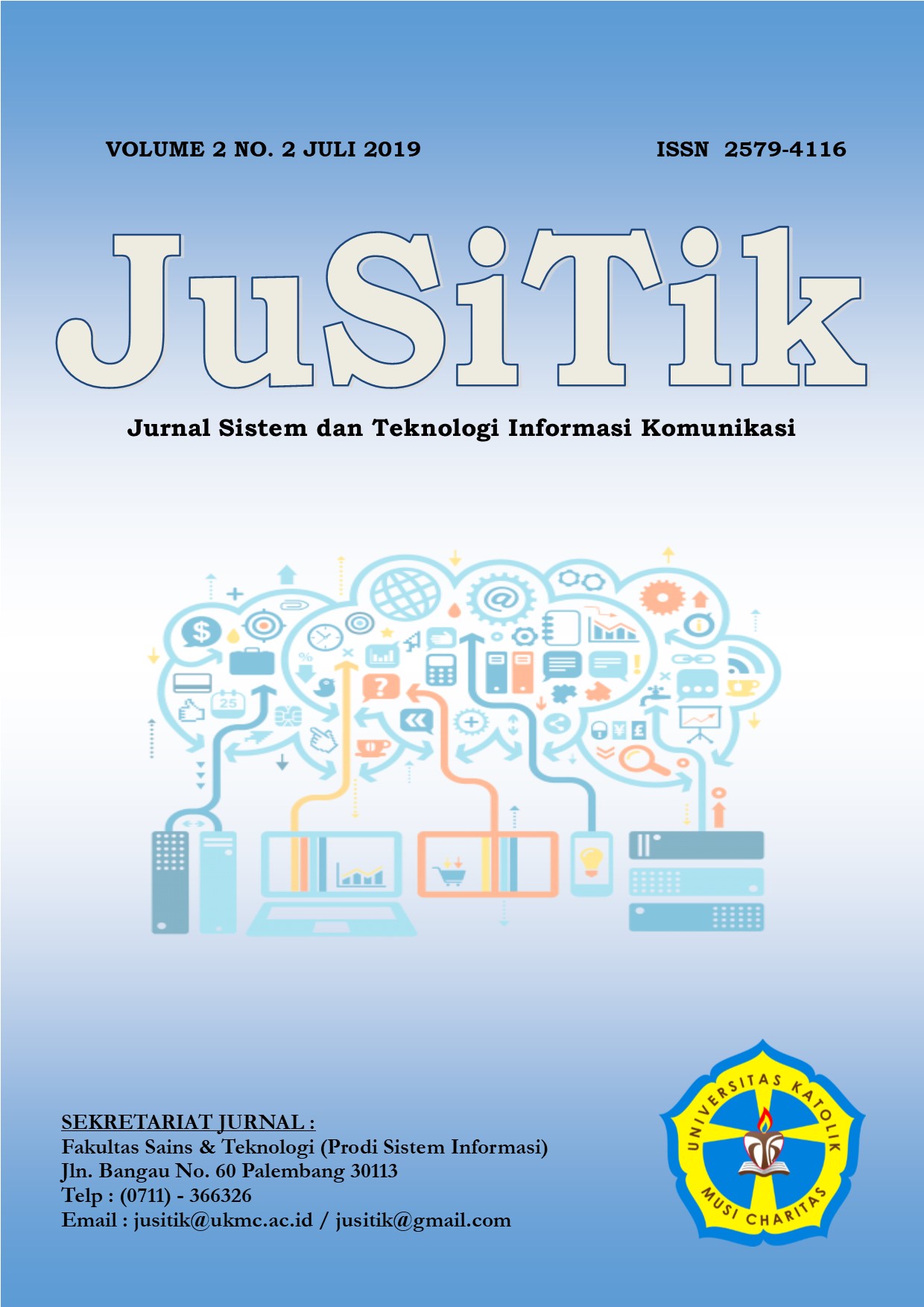 Downloads
License
Copyright (c) 2022 P. Arindra Pratama, Andri Wijaya
This work is licensed under a Creative Commons Attribution 4.0 International License.