PENGELOLAAN PANTI ASUHAN SANMA PASANG SURUT: METODE PENDAMPINGAN ANAK
Keywords:
: orphanage, character, child, mentoring.
Abstract
The purpose of this community service activity is first, to provide additional knowledge and experience about the mentoring method that can be used for the Children of the Santa Maria Orphanage. The second objective is to provide additional knowledge, skills and insight into the values of goodness to the Children of the Orphanage St. Maria (SanMa). The activities were conducted in the workshop of the UKMC lecturers team for child counselors who were packed in
the form of debriefing for the child's companion. Assistance for foster children is packaged in the form of games, the development of mindset through inspiring film / video, as well as facilitation skills for foster children under the age of 5 years through the activities of drawing and  coloring  together.  The division of questionnaires  is  done at  the  end  of the activity as feedback on activities that have been done. Positive responses of participants to the activities performed were seen from the interviews and filling questionnaires.
References
dari Sebuah Panti Asuhan. http://www.ekaristi.org/forum/viewtopi
c.php?t=7700. diakses tanggal 6 Maret
Kongregasi SCJ. 2017. Panti Asuhan St.
Maria "Pasang Surut". http://www.scj.or.id/indonesia/info/P A_PasangSurut.htm. diakses tanggal 6
Maret 2017.
Magdalena, Hasan Almutahar, dan Antonia Sasap Abao. 2014. Pola Pengasuhan Anak Yatim Terlantar
dan Kurang Mampu di Panti Asuhan
Bunda Pengharapan (PABP) Di Kecamatan Sungai Raya Kabupaten Kubu Raya. Jurnal Tesis PMIS- UNTAN-PSS-2014. https://media.neliti.com/media/publica tions/9546-ID-pola-pengasuhan-anak- yatim-terlantar-dan-kurang-mampu-
di-panti-asuhan-bunda-peng.pdf. Diakses tanggal 9 Januari 2018.
M. Fransiska FSGM. 2015. Panti Asuhan St. Maria Banyuasin: Kasih Maria di Pasang Surut. http://m.hidupkatolik.com/index.php/
/10/23/panti-asuhan-st-maria-
banyuasin-kasih-maria-di-pasang-
surut. diakses tanggal 6 Maret 2017.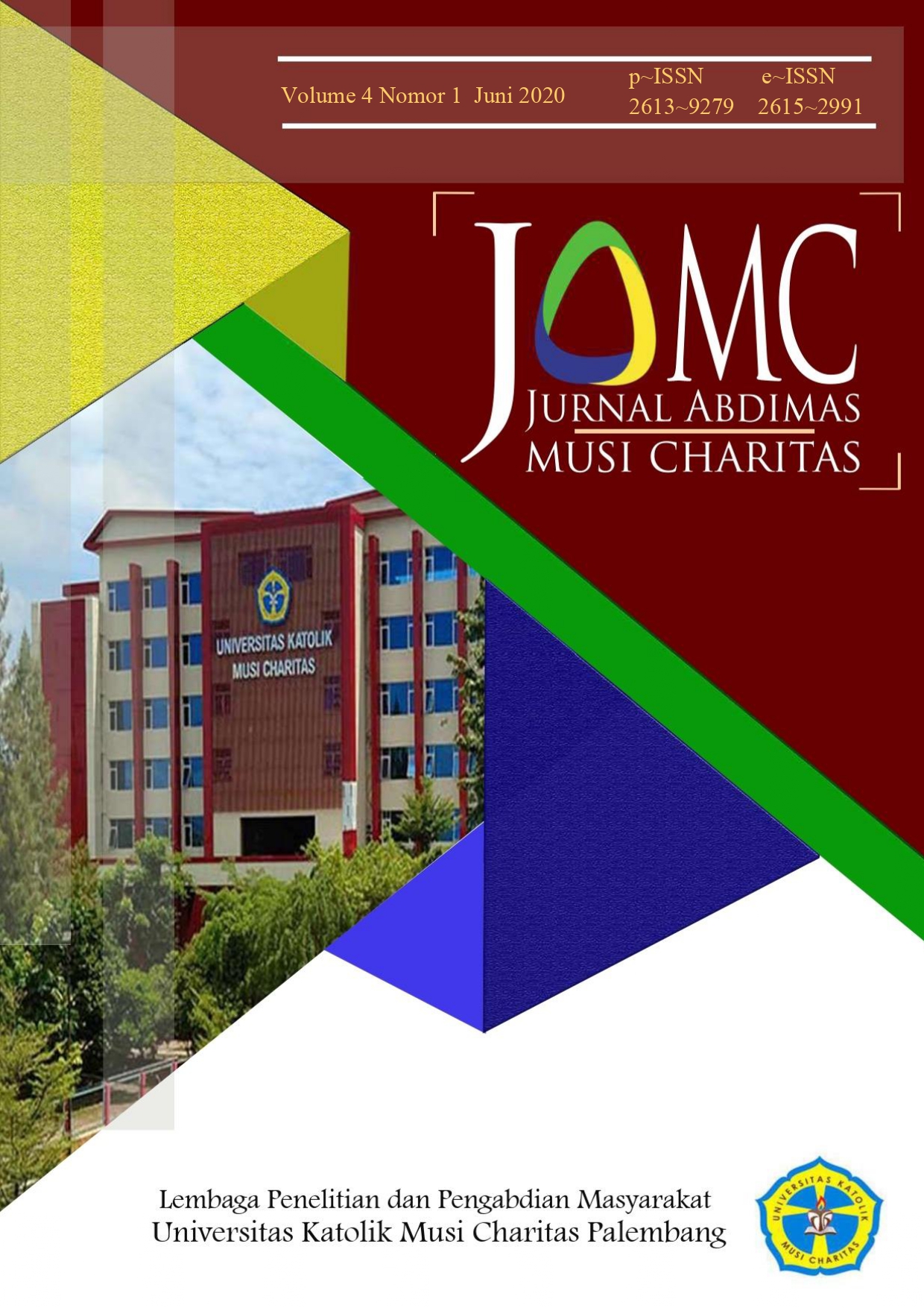 Downloads